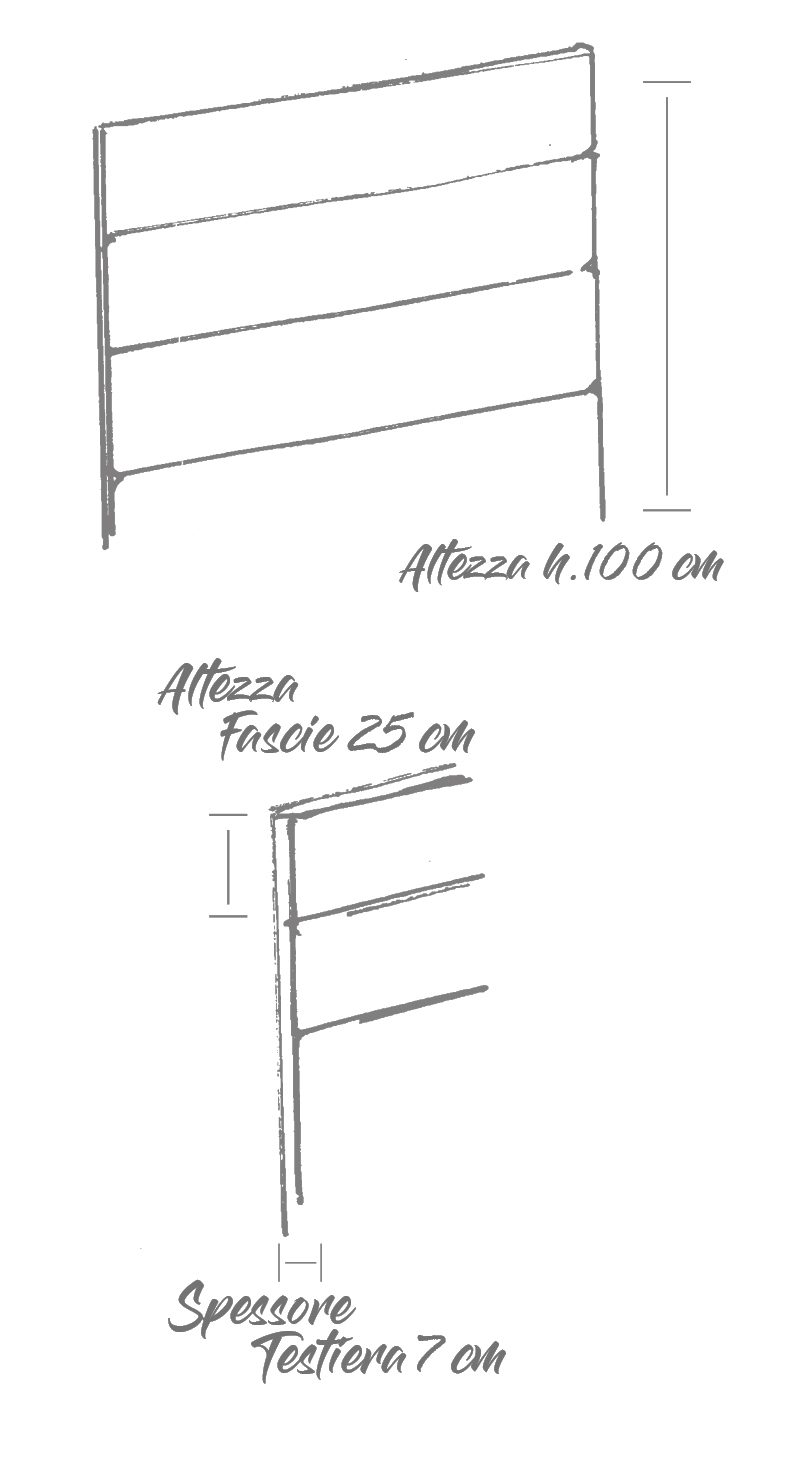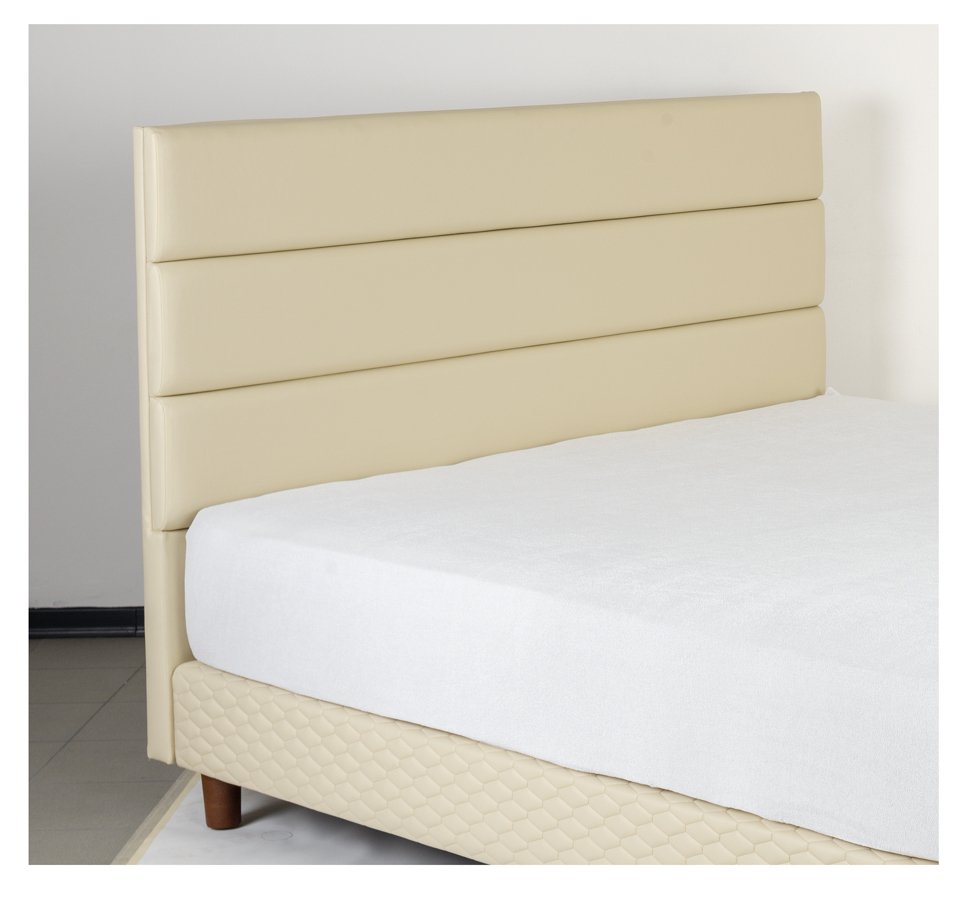 Rectangular headboard LINE, modern example of the Made in Italy craftsmanship. The fixed smooth faux leather fire-retardant lining, manufacture with motifs in large single an independent rectangles, create details with defined lines and essential design. Structure in composite material with double reinforce in the bottom, a 4 cm high density Touch Foam double padding in the front and back panel covered in non-woven fabric.
P.g. Permaflex-guaranteed.
Structure in multilayer and composite material with increased thickness.
Back panel covered in TNT.
Front padding in high density fire-retardant Touch Foam (30 kg/m3) 4 cm thickness.
Faux leather fire-retardant lining.
Single manufacture with rectangles inserted in the bearing structure.
Only available with the sliding wall hooking system.
Certified with all the fire-retardant components.