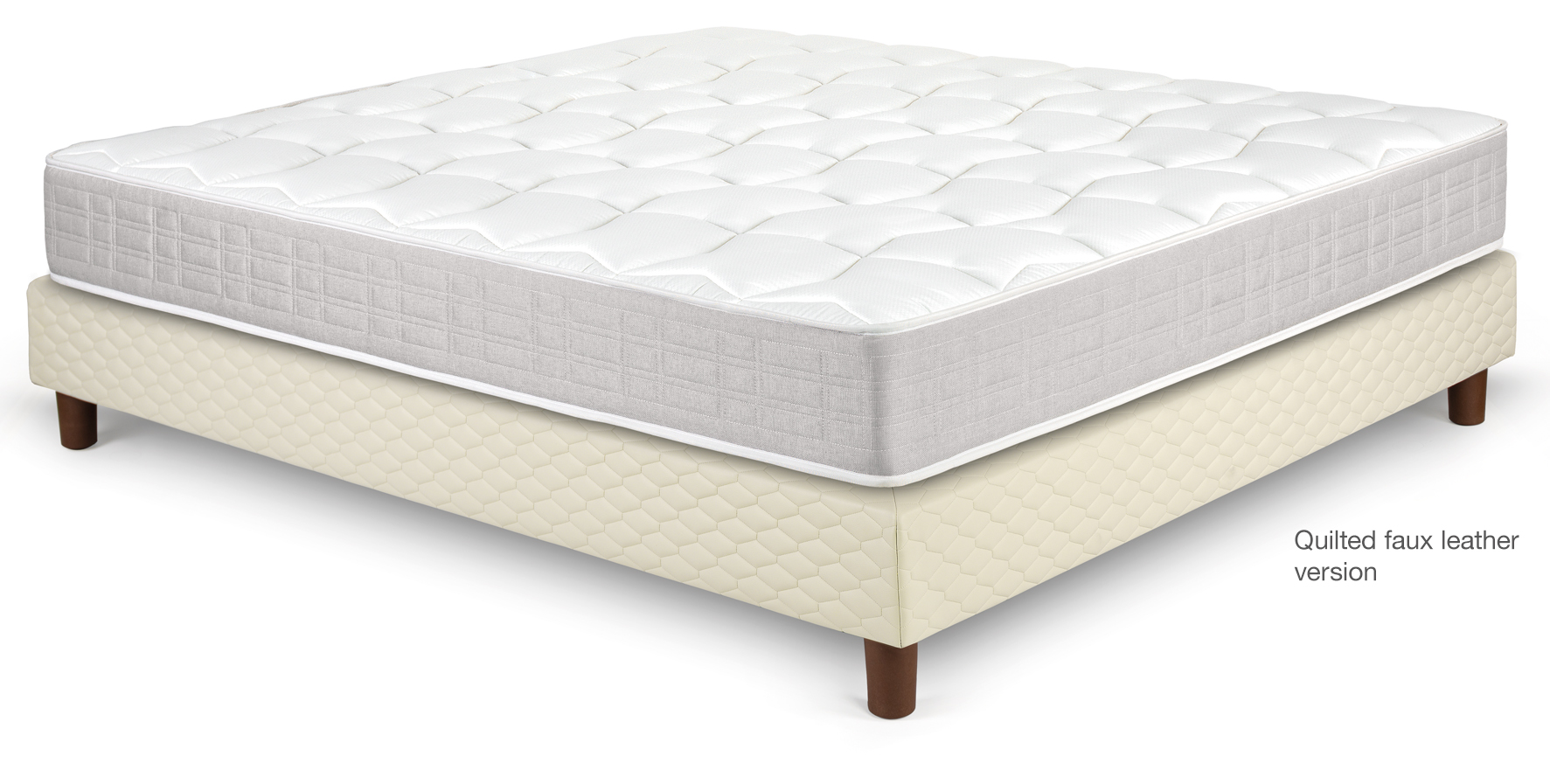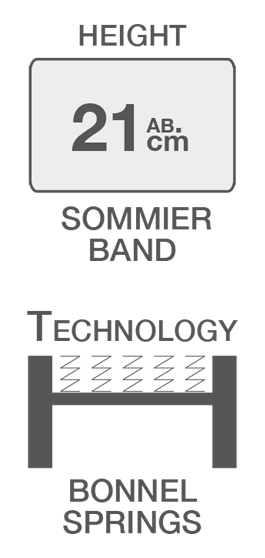 EXECUTIVE sommier is realized with a spring support surface in phosphated carbon steel, a needle felt layer and another one in high density Touch Foam. These components subserve an excellent air exchange inside, in order to guarantee maximum comfort and an elastic response that perfectly fits to the body's weight.
The perimeter is in solid anti-sinking fir-wood. The lining is available in fire-retardant faux leather.
P.g. Permaflex-guaranteed.

COMPONENT BOARD
Fixed fire-retardant fabric lining.
Central anti-slip panel.
High density anti-slip Touch Foam.
TNT Techno Fabric flame barrier.
Support surface with phosphated Bonnel springs steel.
High density anti squeaking needle felt.
Wooden boards of Bonnel springing support.
Perimeter frame in fir-wood with increased thickness.
4 supports for feet fixing.
Anti-dust bottom canvas.
2 fixed feet and 2 feet with unidirectional plastic wheels.

CLOUDS EFFECT VERSION
The two fixed feet are backdrawn 15 cm, creating the Clouds effect.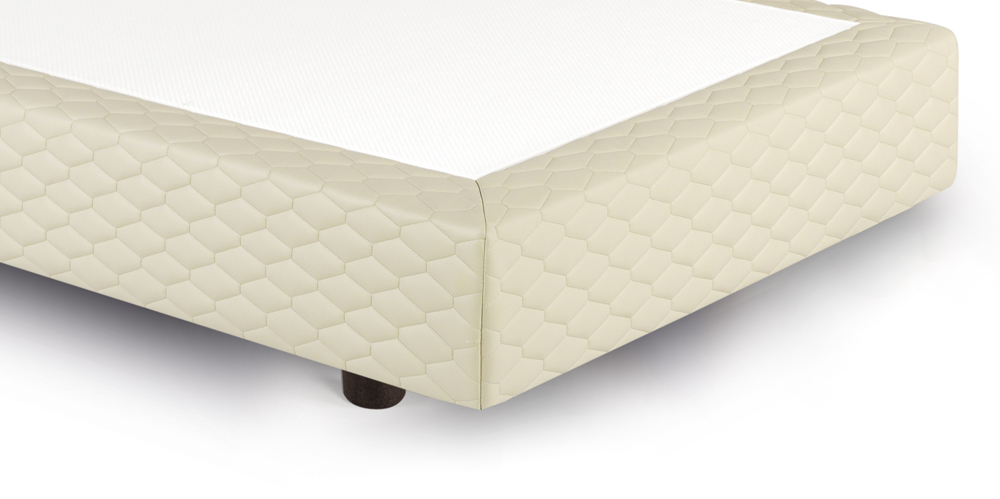 Smooth faux leather lining