The vertebral column can be defined the carrying axle of the human body and often it is the first to suffer from a stressful and sometimes incorrect lifestyle, so it must be a priority taking care of it, and from this awareness comes DIVINE VIGOR. The structure of this model is right developed to help recover overnight our correct vertebral morphology, following its natural curves and stretching postural defects created and taken during the day. The innovative springing with differentiated zones provides a more rigid support to the pelvis-thorax area and a softer support for shoulders and legs, in order to create the ideal spinal alignment.
Stuffings and materials can soften and relax the muscle allowing so an easy stretching of the spine and undoing pressure points in the areas where you can have problems with hernias and vertebral crushes. Vigor technology has been implemented in this model, specially designed to create a perfect synergy with the mattress's structure; in fact thanks to the known properties of FIR (Far Infrared Rays), you are able to relieve musculoskeletal pains and to relax the accumulated muscular tensions, then helping to manage and optimize recovery of the daily efforts and taking a general improvement to the sleep's quality.
P.g. Permaflex-guaranteed.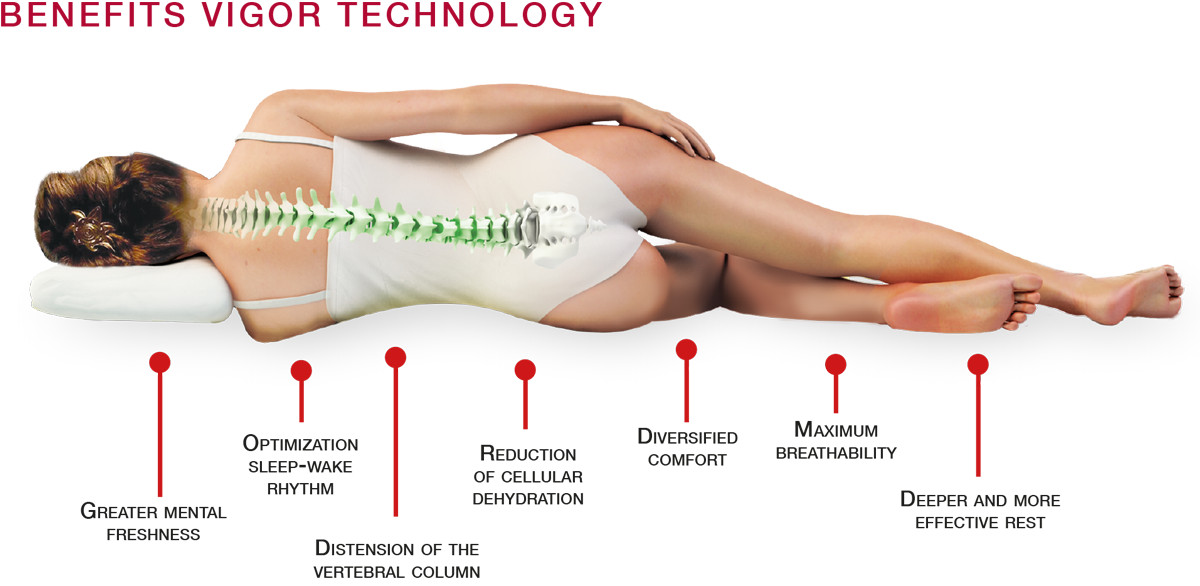 COMPONENT BOARD
Multi-needle quilting.
Non-allergenic jacquard fabric cover.
Techno TNT fabric Firestop protective.
High lift non-allergenic polyester fibre padding.
Micro-ventilated non-deformable with increased thickness Touch Foam support.
Piflex Memory support.
Insulating and breathable TNT layer.
Vigor technology.
1600 indipendent springs model with 7 differentiated zones.
Padded and high breathable perimeter band.
Perimeter box with micro-ventilated high density Touch Foam with increased thickness.
TECHNICAL CHARACTERISTICS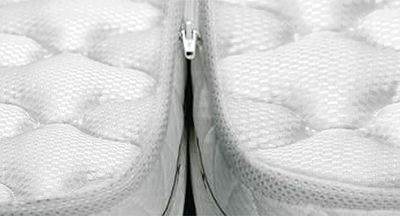 OPTIONAL - UNION ZIPPER
Thanks to the union zipper, supplied on request, it has never been so simple to realize a double mattress from two single mattresses. The zipper is sewed with the ringside of the mattress to guarantee the best bonding, becoming imperceptible during the sleep.