Our collections tailored to your guests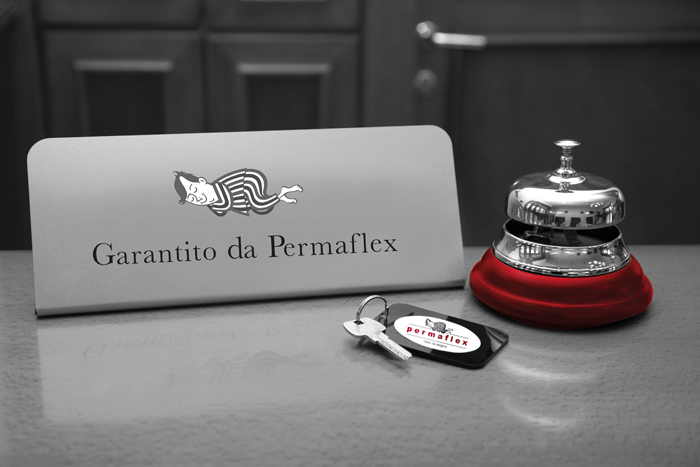 Permaflex Hotel
Permaflex, Azienda leader nel settore del Bedding è il partner di fiducia dei più rinomati Alberghi sin dai primi anni 50, da quando il suo fondatore importò dall'America un'innovazione assoluta nei campo dei materassi: l'utilizzo delle molle in ferro. Da allora sono passati ormai 65 anni e giorno dopo giorno, gamma dopo gamma, la Ricerca e lo Sviluppo della nostra Azienda non hanno mai conosciuto momenti di sosta; sono stati così sviluppati molleggi sempre più sofisticati e introdotti materassi realizzati con materiali innovativi. Permaflex è quindi dalla sua nascita sinonimo di ricerca e innovazione, in questo modo oggi può proporre prodotti altamente tecnologici e al passo con le esigenze della sua clientela, facendo la vera differenza nel ricevere gli ospiti in albergo e rendere il loro soggiorno un ricordo unico. Sappiamo che ogni albergo ha un proprio stile e carattere, per questo potrai scegliere tra le nostre Collezioni il prodotto che più si adatta alle Tue esigenze ma sempre conservando lo stile e la classe che contraddistinguono il nostro grande e unico marchio dal 1953.
Permaflex Agriturismi e B&B:
La Nuova Collezione Permaflex Hotel, grazie all'esperienza pluriennale per ogni dettaglio del dormire bene, propone un catalogo aggiornato di letti, materassi, reti, guanciali e accessori per il settore Bed & Breakfast, Agriturismi e Residence.
Ti proponiamo le migliori soluzioni per riservare ai tuoi clienti un'esperienza unica di benessere e un soggiorno nel totale comfort e relax; qualunque sia il tuo spazio, a contatto con la natura o in città, le caratteristiche dei nostri prodotti faranno la differenza.
Permaflex B&B e Agriturismi, stile e qualità per la sua struttura.
COMPLEMENTARY PERMAFLEX FOR HOTEL
L'Ospitalità è fatta di dettagli.
IN PERMAFLEX conosciamo bene l'importanza per la struttura ricettiva di creare ricordi piacevolmente indelebili, che colleghino un profumo e le sue sensazioni a un luogo particolare. Per questo motivo abbiamo creato una selezione di accessori che saprà dare il benvenuto ai tuoi Ospiti sin dal primo ingresso, che resterà a lungo nei migliori ricordi del loro soggiorno.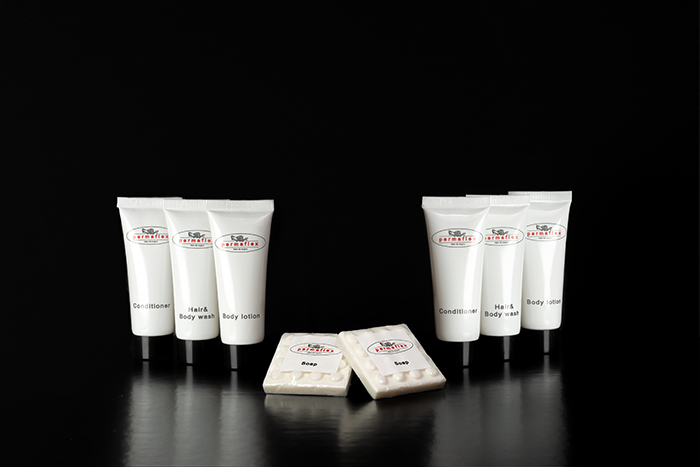 Linea di cortesia
Semplici Oggetti, Piccole attenzioni, sono i dettagli che rappresentano la vera differenza per ricevere gli ospiti in albergo e rendere il soggiorno un ricordo indelebile
Your Permaflex outdoor experience
Wear resistance, comfort and ease of cleaning find our Italian design in a new line dedicated to outdoor spaces and conviviality.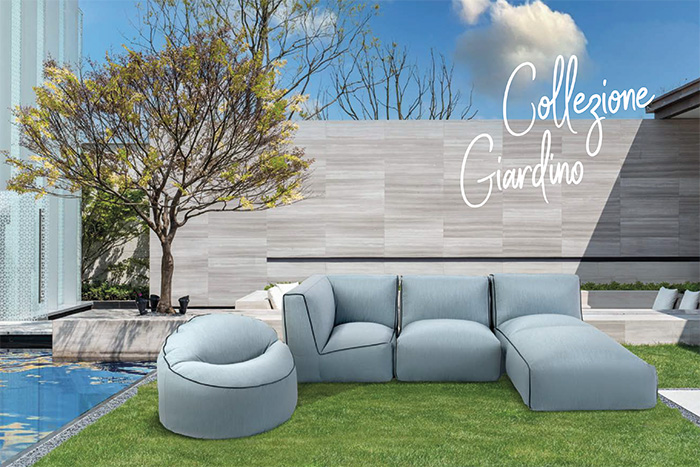 The Made in Italy of Excellence and Guaranty Make Permaflex a point of reference in the Hotel sector.

For 65 years, Permaflex has been providing comfortable and peaceful sleeps.