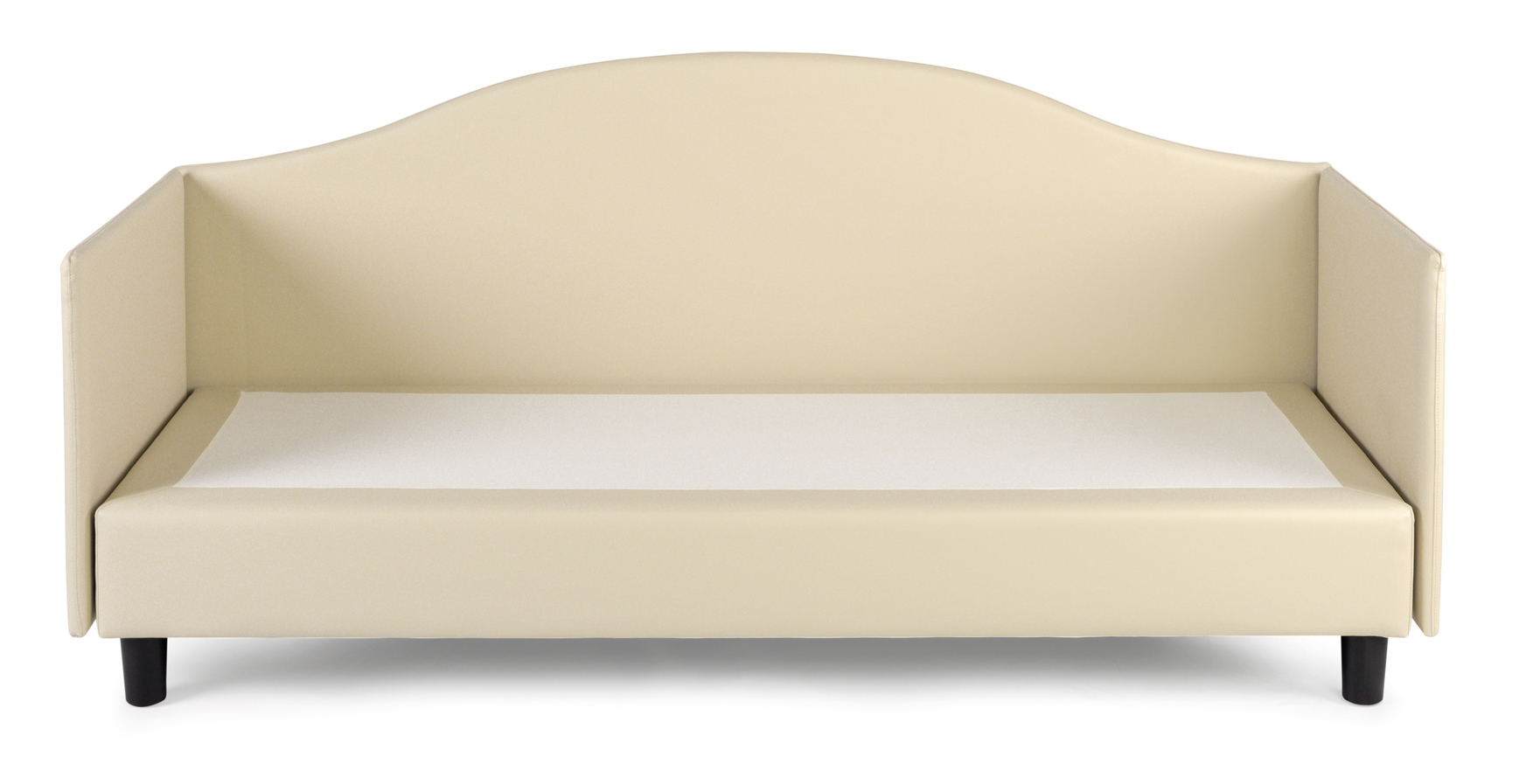 Faux leather with headboard version Mod.Compass and 2 armrests, head-feet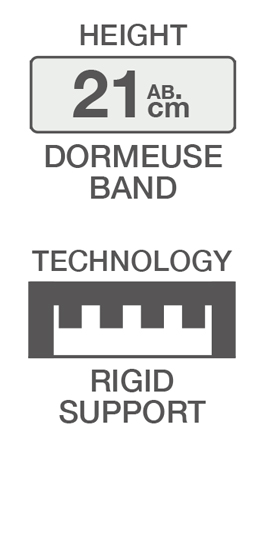 DORMEUSE with its simplicity and its comfort and with its design and dimensions, represents an alternative for the additional beds management, for each kind of structure. It is realized with a composite material and a warp of wooden morals in the upper surface; the perimeter is in solid anti-sinking fir-wood. The lining is in smooth fire-retardant faux leather.
P.g. Permaflex-guaranteed.

TECHNICAL CHARACTERISTICS
DORMEUSE MAXIMUM OVERALL WITH 12 CM. FOOT
Long side headboard and two armrests
(mis. h. 60 cm.)
h. 92 x l. 212 cm
Long side headboard and one armres
(mis. h. 60 cm.)
h. 92 x l. 206 cm
Only headboard on the long side
h. 92 x l. 200 cm
Mattress 080 x 200 cm