UNIQUE is the mattress with a calibrated reception to offer a high comfort. Thanks to its particular springing with 1600 indipendent and pocket springs with 7 zones with differentiated lift, it supplies a rigid, lasting, comfortable and calibrated support to each part of the body. The maximum breathability is provided by the non-allergenic padding ad by a special jacquard fabric. The quality of this mattress is completed by the anti-sinking perimeter box.
P.g. Permaflex-guaranteed.


COMPONENT BOARD
Multi-needle quilting.
Jacquard fabric cover with square texture.
Techno TNT insulating and breathable layer.
High lift non-allergenic polyester fibre padding.
Micro-ventilated non-deformable with calibrated thickness Touch Foam support.
Techno TNT insulating and breathable layer.
1600 indipendent springs model with 7 differentiated zones.
Quilted and padded perimeter band with high breathability.
Perimeter box with micro-ventilated high density Touch Foam with increased thickness.
TECHNICAL CHARACTERISTICS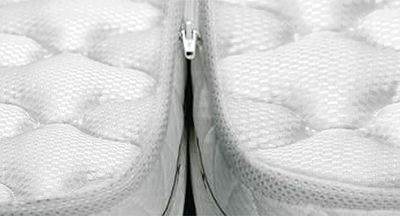 OPTIONAL - UNION ZIPPER
Thanks to the union zipper, supplied on request, it has never been so simple to realize a double mattress from two single mattresses. The zipper is sewed with the ringside of the mattress to guarantee the best bonding, becoming imperceptible during the sleep.