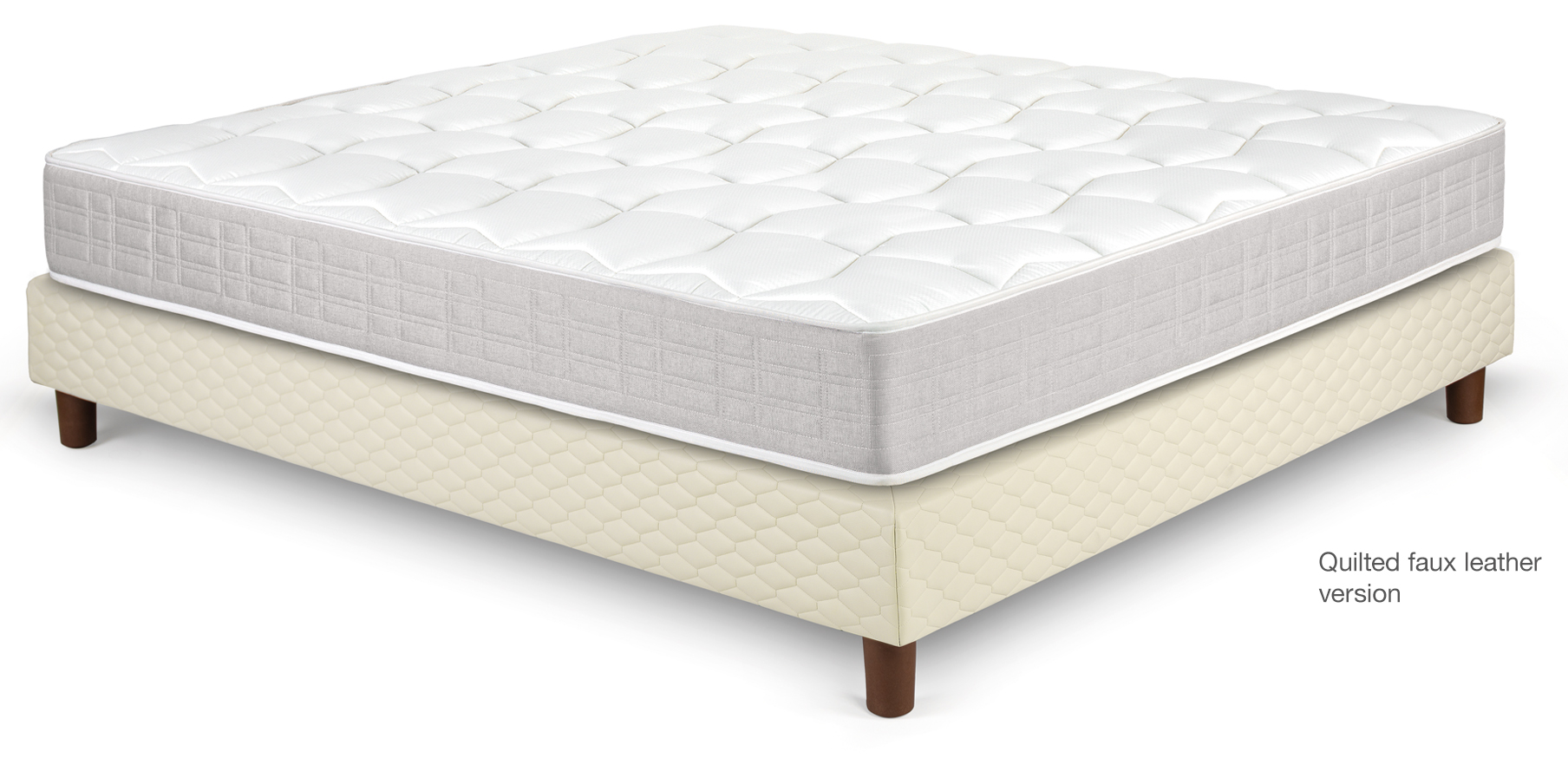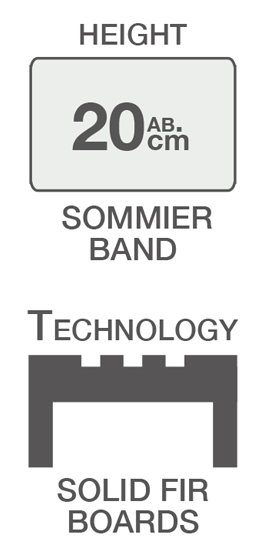 BUSINESS sommier is realized with solid fir boards supports and with ward of wooden morals to have maximum comfort and a high change of air inside. The perimeter is in solid anti-sinking fir-wood, ideal for a comfortable, orthopaedic and quality rest. The lining is available in fire-retardant jacquard or faux leather fabric.
P.g. Permaflex-guaranteed.

COMPONENT BOARD
Fixed fire-retardant fabric lining.
Central anti-slip panel.
High density fire-retardant Touch Foam (30Kg/m3).
Support surface in solid fir-wood.
Support surface sustain morals in fir-wood.
Perimeter frame in fir-wood with increased thickness.
4 supports for feet fixing.
Anti-dust bottom canvas.
2 fixed feet and 2 feet with unidirectional plastic wheels.

CLOUDS EFFECT VERSION
The two fixed feet are backdrawn 15 cm, creating the Clouds effect.